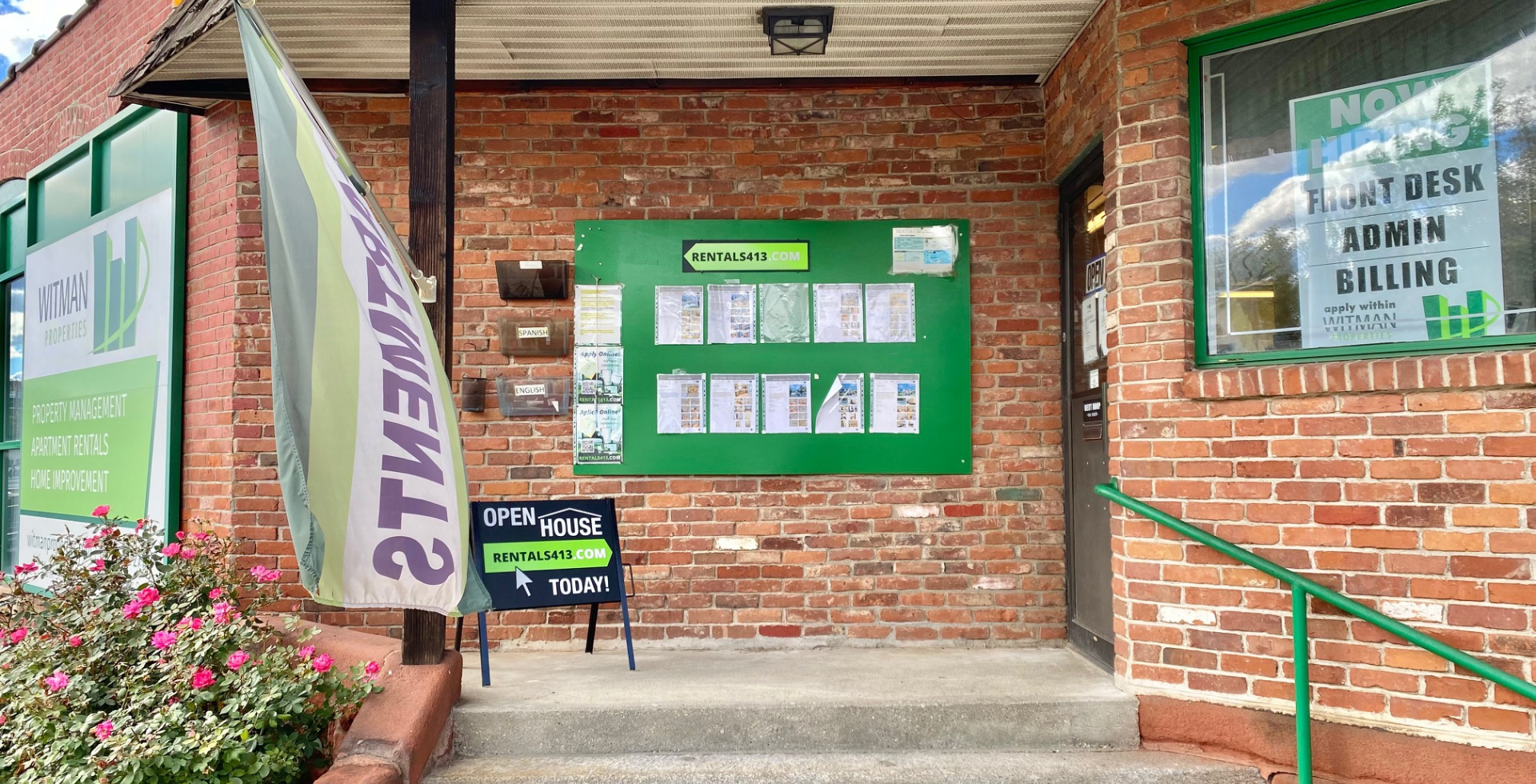 Main Office (Rental Payments)
Address
121 Main Street
Holyoke, MA 01040
(413) 536-2714
Hours
Monday, Wednesday, Thursday, Friday: 8:30AM - 4:30PM
Tuesday, Saturday & Sunday: CLOSED
We are closed to the public on Tuesdays. If you drop payments into the mail slot on the door, it will fall into a locked mailbox attached to the door. Make sure you put your name and address on the envelope before dropping in the box.
Landscaping & Junk Removal
Address
938 Main Street
Holyoke, MA 01040
(413) 203-9796
Hours
Monday - Friday: 8:00AM - 4:00PM
Saturday & Sunday: CLOSED
Full-Service Property Management
Witman Properties has been serving the Pioneer Valley as a full-service property management company since 2005. We specialize in the ongoing management and maintenance of single family, multi-family, commercial rental properties and vacant properties.